---
A sampling of some of our most popular recent issues
Click on the cover of the issue in which you are interested to read it online or, in the case of those that are no longer available online, you may download an entire issue in pdf format.

(Average size about 7-10 mb).

This is NOT an all-inclusive list; we've simply published too many issues over 24 years to put online

.

Notice we almost always put a Heartland-born celebrity on our covers to encourage pick-up. Or at least we find a Midwest angle (as in the case of Marilyn Monroe when our in-depth story talked about her trips to our region, her half sister who lived here, and Midwesterners who knew her and commented insightfully, revealing little-known facts about this iconic star).

Some Midwest-based magazines put FOOD on the cover of each of their issues (

yawn; aren't there already enough food magazines out there?

), and some are so lacking in aesthetics and any insight into readers' interests they have been known to put SQUIRRELS or GOATS on the cover. (We're not joking). Just what demographic is THAT appealing to?

Which would YOU be more inclined to pick up? Midwest Today's cover treatments are always compelling and colorful to encourage pick-up!

Scroll down to see why we are "the Heartland's most talked-about magazine."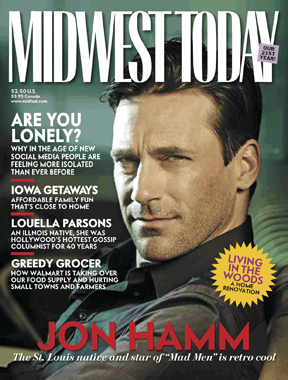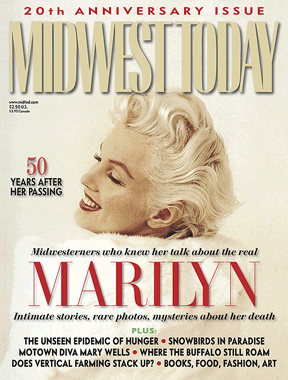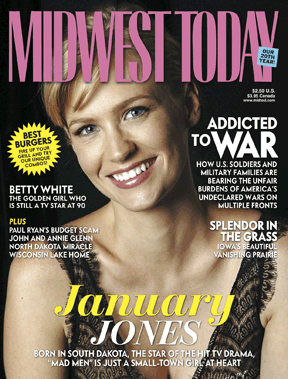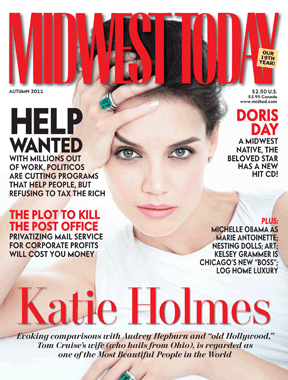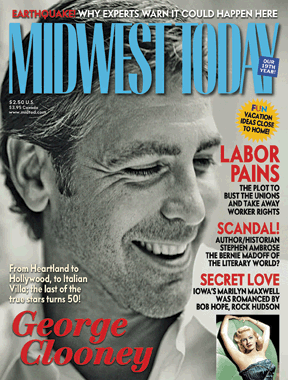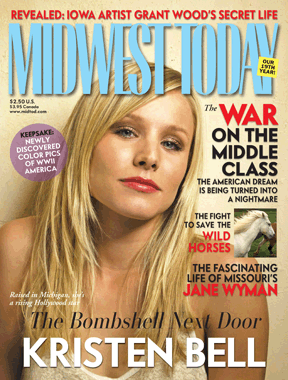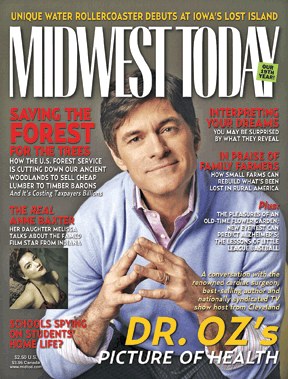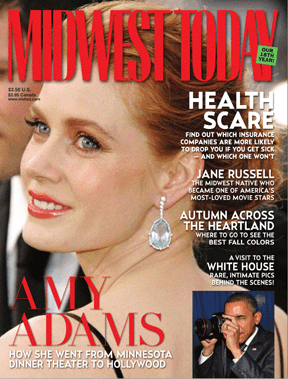 Before the development of the new "page flip" technology, we posted selected stories from our issues in text format, with photos. You can peruse some of these going back to 1995, by Clicking Here.
It's amazing how much web traffic these old stories still generate after all these years. Some have been reproduced by other media multiple times from all over the world, attesting to the first-class writing featured in each issue of Midwest Today magazine! In highlight, many of our articles seem prescient and ahead of their time. Peruse our archives and you'll see what we mean.
Copyright 2015 by Midwest Today. All rights reserved.