---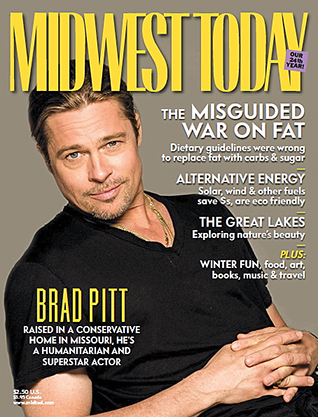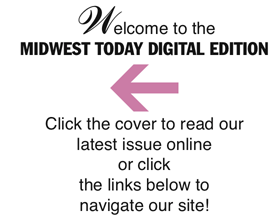 ---
FOR AUTUMN RECIPES FROM ELISE MICHAELS, CLICK HERE
---
READ OUR STORY CALLED "STEALING THE VOTE" (published in 2007), which
foreshadows the 2020 vulnerability of our vote-counting systems to Russian hakers.
CLICK HERE.

---
TO VISIT THE GOOD MUSIC STORE online (featuring rare, hard-to-find CDs) CLICK HERE

---
To read a story called "Who Killed Dorothy Kilgallen?", which is the basis of a major new book by acclaimed criminal defense attorney/author Mark Shaw called "The Reporter Who Knew Too Much," CLICK HERE. Mr. Shaw quotes extensively from our Kilgallen article, which he calls "a masterpiece."
---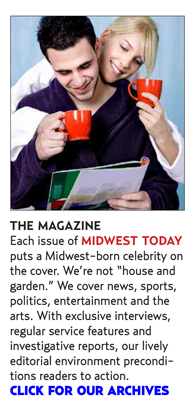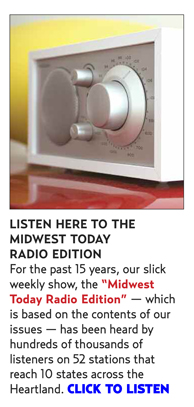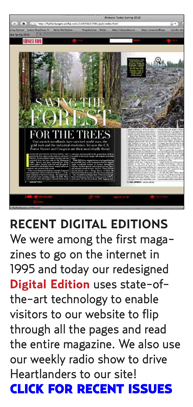 ---
Our next issue is WINTER 2018
RESERVE YOUR AD SPACE TODAY!
To inquire about advertising, click here
---
To review writer's guidelines, click here. To submit to the editor, click here
Copyright 2018 by Midwest Today. All rights reserved.